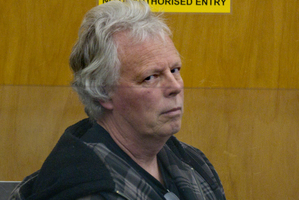 Timeline of Grant Kings Criminal Offending and Fraudulent Actions:
(This list will be updated as new information comes to hand, and all claims may be verified via source contacts via this website. Please email any corrections  / amendments / additions to 24-7@maxnet.co.nz)
11th December 2015: Grant King is sentenced to 18 months imprisonment in the Waitakere District Court for running a business (Tern Marine) whilst an undischarged bankrupt. The subsequent NZ Herald article on the case reveals that Grant King had 40 documented previous convictions for similar offences.
September 2015: Grant King is convicted on 6 counts of running a business (Tern Marine) whilst an undischarged bankrupt. Whilst being sentenced in 2012 and Convicted King (on the same DAY of this conviction), received his first payment from Tern Marine.
2014: Sunday Star Times publishes a summary article of the landmark Court Case (King v Taylor), detailing the Auckland District Court victory against Grant Kings attempts to shut this website down.
2014: The Insolvency Office, under the direction of the Official Assignee, secure a High Court date for a public examination of Grant King, in opposition to Grant King being released from his 3rd bankruptcy, this said release being scheduled for October 2013.
2014: Banned from "Trade Me" (for the second time) for conducting illegal trading whilst an opposed, undischarged bankrupt. Posing as "Micheal Wei", King listed over $52,000 worth of Trident Cycle products and two horse floats on "Trade Me", in multiple breach of "Trade Me" terms and conditions. All $52,000 worth of product was deleted from the "Trade Me" website, by "Trade Me". The Official Assignee and the media were duly alerted, as King was (once again) breaching his bankruptcy conditions, and (once again), affirming his ongoing, pathological, and serious risk towards NZ consumers.
2013: Launches "Trident Cycles" at Big Boys Toys Expo in Auckland, Grant Kings fourth illegal business venture, whilst an undischarged (and opposed) bankrupt.
2013: WINZ introduce new "Low Trust Rule" Guidelines for people convicted of Benefit Fraud, specifically targeted to people like Grant King from attempting a repeat of the fraud perpetuated upon the State.
2013: Office of the Official Assignee formally opposes Grant Kings automatic discharge from bankruptcy. A formal investigation into Grant King by the Court is triggered by this decision, and is scheduled for 2014.
2013: Convicted in the Auckland District Court of 6 charges of Benefit Fraud by the Ministry of Social Development. Sentenced to 200 hours Community Service, and ordered to pay back $6800.00 to the MSD.
2013: Investigation by the Official Assignee into "Tern Anchor", another illegal business being run by Grant King.
2013: "Herald on Sunday issues a "Consumerwatch" warning on Grant King's impending automatic discharge from bankruptcy in October 2013.
2012: Attempts to defraud "China Red" Takeaways, and "Fays Place" restaurant. Advisories to both businesses by this website sees King fired within the week from both premises.
2012: Rips off a local Helensville family for $400.00 by building a rooster house – without including the roosting perches.
2012: Discovered to be running "Tiger Equine" a horse sales business, whilst a bankrupt. Claims that the business belonged to Hayley Morgan, his 25 year old girlfriend, who King groomed from the age of 14 when Morgan was a neighbour of King and his third wife.
2012: Convicted in the Waitakere District Court of breaching bankruptcy conditions. Sentenced to 262.5 hours of Community Service. Attempts to rip off the local charity at which the Community Service was being served.
2011: Grant King Website launched www.grantnormanking.com
2011: Defrauds $4000.00 from client who paid for a gazebo that was never built.
2011: Defrauds $23,500.00 from client who paid for a Sleepout that was never built.
2010: Adjudicated bankrupt for the 3rd time.
2010: Defrauds a horse buyer on Trade Me by selling a broodmare as a show jumping horse for $5000.00 on "Trade Me".
2010: Embezzles $28,000.00 from employer to invest in Sleepout business.
2010: Defrauds $60,000.00 from two families who each paid $30,000.00 for Sleepouts that were never built.
2010: Defrauds 91-year old pensioner of $5000.00 for building work never completed.
2010: Defrauds Northland family of $48,000.00 paid for a Sleepout that was never built.
2010: Defrauds a couple of $10,500 paid as a deposit for a Sleepout that was never built.
2010: Embezzles $30,000.00 from Rocna Anchors, steals Rocna product and on-sells through Trade Me, and causes over $1 million dollars in commercial equity loss via posting false information about the company after he is fired for theft as a servant.
2010: Defrauds Hiab Transport of $1600.00 in unpaid transport fees for Sleepouts.
2009: Defrauds Oikomene Timber Helensville of $14,000.00 worth of building supplies.
2009: Defrauds the 'Forgotten Felines" Charity of $900.00 by building a cattery enclosure that leaked profusely to the point the charity had to have it rebuilt.
2009: Defrauds $20,000.00 from a local builder who permitted Grant King to use his Trade account. King bought the product, and then disappeared without paying off the account.
2009: Defrauds $15,000.00 from a Wellington client who paid for a Sleepout that was never built.
2009: Defrauds $4000.00 from an Auckland client who paid for a Sleepout that was never built.
2009: Defrauds a local Helensville landlord of $10,000.00 in unpaid lease rent.
2009: Defrauds $800.00 from a client who paid for a fence to be built, the work for which was never started.
2009: Defrauds $2000.00 from a client who paid for a roof to be repaired, the work for which was never started.
2007: Defrauds $200,000.00 from boat owner who employed Grant King to renovate his boat. Grant King sinks the boat into the harbour once the family become suspicious that no work has actually been done on the boat.
2007: Defrauds $90,000.00 from the buyer of a Moselle Ave, Henderson business. Grant King grossly misrepresented the turnover and profitability of the business, and it closed down soon after the sale.
2005: Adjudicated bankrupt for the second time.
2005: Inland Revenue Department investigate Grant King for tax evasion. The IRD liquidates his assets, and takes the proceeds as payment towards tax for undeclared income. Much of the investigation occurs via interviewing Grant King from his prison cell.
2004: Convicted of the sexual assault of a minor. Used his own daughter to groom the victim over a period of months prior to committing offences. Attempts to convince the Sensible Sentencing Trust that he has name suppression: no such name suppression is found to exist. Jailed for 12 months.
2004: Defrauds a close friend and business associate of $25,000.00 via the "Pewterworx" business.
2003: Defrauds $10,000.00 from an investor who bought into a "Cheeseboard" business that Grant King had apparently set up – there was no such business. 
2002: Defrauds Waitakere Community Arts Council of money by stealing computer hardware, upon which he was secretly running an online NZ Sex website. The Trust discovered what he was doing, and King stole the equipment, and ran. The Trust did not prosecute Grant King, as they were afraid that their funding would be cut as a result of not conducting due diligence on Grant King – who they had appointed as their President.
2001: Discovered to have defrauded a local car racing club of over $100,000.00 whilst the Treasurer of the organisation.
1997-2003: Trading as "Cybernaught Promotions", "Triangle Marketing & Advertising", "Pewterworx", and "Te Henga Design", defrauds over 100 investors for $240,000.00 in total, including 2 investors for $70,000.00 each alone.
1991: Adjudicated bankrupt for the first time.
1987-1999: King commits offences under the Crimes Act 1961 and the Securities Act 1978. According to court documents, King placed advertisements in newspapers offering securities to the public without a registered prospectus. Four people invested a total of $100,000, and wealthy American Joseph Simonetta put in NZD $310,000. Incredibly, the NZ Justice Department chose NOT to prosecute King for these offences (the total fraud and debt being $750,000), and offered King a deal whereby if he ceased his illegal advertising for investors in "scam" investment projects, and paid the money back to the investors, no further action would be taken. King took deal, then refused to pay back the money, and was adjudicated bankrupt in 1991 as a result.
1985: Attempted to defraud an Insurance company by committing arson on his own property, and then claiming for the subsequent damage. The Insurance company won the case, and Grant King was left with a burnt out building of his own making.
1982: King Jailed for 6 months on 4 charges of receiving stolen vehicles. King was a self-employed panel-beater and car painter in Otahuhu, and received a number of stolen vehicles though his workshop, grinding the engine and chassis numbers from the vehicles, and then repainting them.